Vivica A Fox Wigs - Oprah 2
Regular price
$ 31.95
Sale price
$ 50.50
Features loose and medium mixed spiral curls with side skin. Pure stretch cap stretches throughout the entire perimeter inside which lets you wear it comfortably all day long without causing unwanted headaches. Elegant style will make you feel gorgeous.
Length: 12"
Cap Size: Average
Color Shown: P4/27/30
Colors: 1, 1B, 2, 4, 27, 30, 33, 34, 99J, 280, FA1B/PLUM, FL30/4, FS1B/27, FS1B/30, FS1B/33, FS30247, FS4/27, FS4/30, GM234, GM236, GM30/27/613, GM4/30/27, GM432, GM613/27, GM632, GM832A, GMCBR/D, GMP2216, HT5618, M1DBLU, M1DP, M60LP, P2216, P2217, P27/30/33, P4/27/30, P4/27/33, P4/30, P4/30/33, P4/33/GO, TP27/1B, TP27/4, TP30/1B, TP30/4, TP33/1B, TP613/27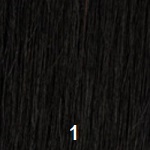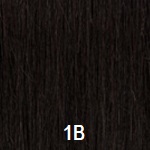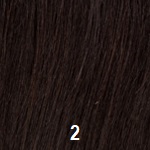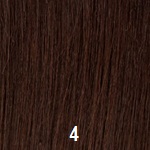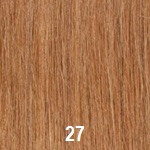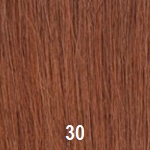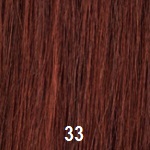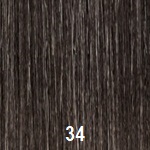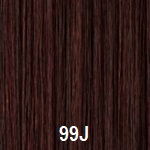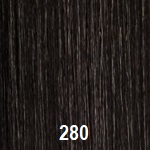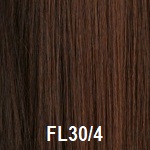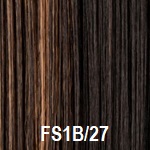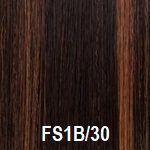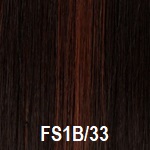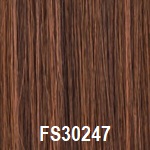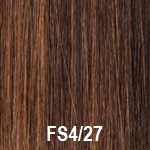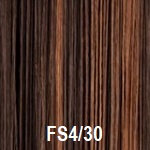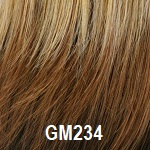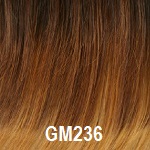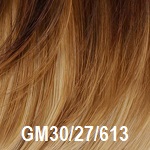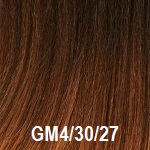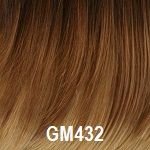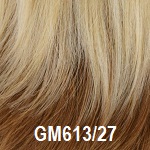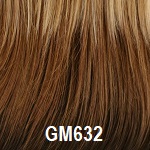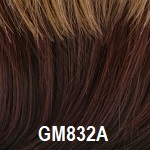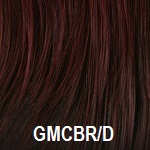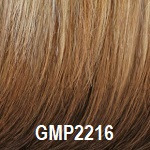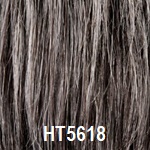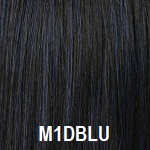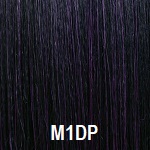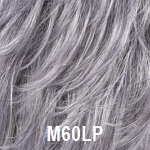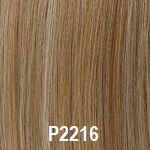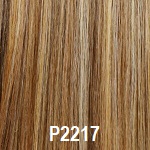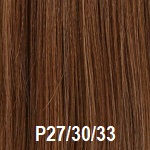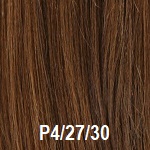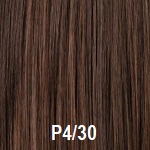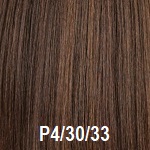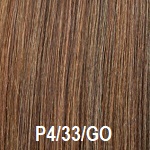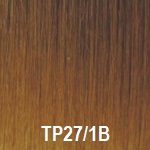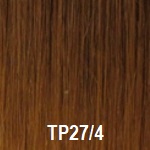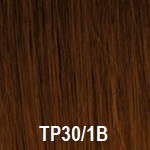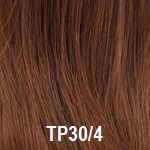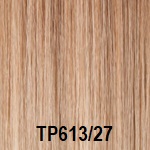 On-screen color quality may vary depending on your monitor's resolution.
For best color match, try ordering a Tony of Beverly Color Ring.
The amount of the color ring will be refunded to you when it is returned to us.
Browns |  Blondes |  Reds |  Greys |  Frosts |  S |  Tip |  Hi Light |  Fashion

Browns
Jet 
Black
Off 
Black

Darkest Brown

Dark 
Brown

Medium Brown

 

Chestnut
Brown
Golden
Brown
Light Gold
Brown
Light Ash
Brown
Dark Beige
Blonde

Gold
Blonde

10 and 16 Blend
Sandy
Blonde

Ash
Blonde

26
w/ Gold
Light Gold
Blonde

Golden
Blonde

Champagne

Pearl Platinum

Platinum

Vanilla

| | | | | |
| --- | --- | --- | --- | --- |
| | | | | |
| Lightest Red | Strawberry Red | Medium Auburn | Dark Auburn | Deep Red |
| | | | | |
| 6 w/ 130 Hi-Lights | Deepest Red | 4 w/ Dark Reds | | |
Dark Brown
w/ 5% Grey

Chestnut Brown
w/ 15% Grey

Light Brown
w/ 15% Grey

Medium Brown
w/ 25% Grey

Darkest Brown
w/ 50% Grey

Light Gold Brown
w/ 20% Grey

Medium Dark Brown
w/ 75% Grey

Medium Dark Brown
w/ 90% Grey

Medium Brown
w/ 95% Grey

Pure
White

Two Tone Grey

Three Tone Grey

60 Front 56

60 Blend Front
38 Back
60 Front
44 Back
 
60 Front
48 Back
60 Front
51 Back
60 Front
56 Back
| | | | | |
| --- | --- | --- | --- | --- |
| | | | | |
| 8 Frost 22 | 14 Frost 24 | 16 Frost 22 | 18 Frost 22 | 17 Frost 101 |

S
Light in front, dark in back
8 Front
1 Back
130 Front
4 Back
130 Front
6 Back
28 Front
12 Back
22 Front
18 Back
 
23 Front
20 Back
26 Front
27 Back
29 Front
32 Back
18 w/ 24B Tip
6 w/ 30 Tip
12 w/ 24 Tip
8 w/ 26 Tip
12 w/ 26 Tip

 
33 w/ 27 Tip
27 w/ 613 Tip
12 Root on
613 Blends
| | | | | |
| --- | --- | --- | --- | --- |
| | | | | |
| 6 Base HL 27 | 6 Base HL 28 | 6 Base HL 33 | 6 Base HL 12 | 8 Base HL 14 |
|   | | | | |
| | | | | |
| 8 Base HL 16 | 10 Base HL 16 | 27 Base HL 30 | 4 with Dark Red | 130 Base HL 30 |
|   | | | | |
| | | | | |
| 22 Vanilla Blend | 24B Base HL 613 | 27 Base HL 613 | | |
Golden Brown
w/ 22 Highlights
10 & 12 w/
Golden Red
Highlight
33 w/ 130/31
Highlights
12 w/ 14 & 16
Highlights
   
Between 27 &
27 w/ Gold
Highlights
6, 8, 10
Blended
8 w/ Golden Red
Highlights
4 w/ 18
Highlights
  

130 w/
33B
Golden 24B w/
5% 613
8 w/ Chunky Gold
& Red Highlights
Slightly Darker
Iced Champagne
6, 33,
Burgundy
 
33 w/ 28 
Highlights,
Burgundy Ends
130 & 30 w/
Some 6
8 w/ 28 & 30
Highlights
Creamy Platinum
w/ Beige Lowlights
Med Brown w/
Rosewood 
highlights
  

Honey w/ 16
Highlights
30, 33, &
33B
2, 4, & 6
Blended
1B/2/4
Blended
Blonde & 28,
w/ 29 Back
 

2 & 4 Mix w/
Hint of Red
Golden Blond w/
Platinum Highlights
& Tips
10 w/ Gold
Highlights
Light Apricot w/
Gold Blond Highlights
 

Golden
24
Light Highlighted
Golden Brown
28, 30,
& 130
26 w/ Dark Golden
Lowlights
Medium Brown w/ 25%
Gold Highlights
  
27, 28,
& 30
8, 10, & 12
Blended
10 & 12 w/
Touch of Red
Medium Gold
Blonde
 
4, 6, & 8
Blended
Beige
Platinum
Silvery 51
24B Frosted 613
36 Grey Mist w/ a Pearly Silver Top
 
Darker Prune
& Magenta
Rust w/ Gold &
Red Highlights
4 Roots
with Bamboo ends
8 Roots
on 613
Champagne Blonde
with Dark Roots
 
4 Roots
on Dark Auburn
Dark Plum Roots
on 613
8 Roots
on 613HL24B
2 Roots
with Hot Cocoa ends
 
8 Roots on
T Platinum
8 Roots
on Malibu
4 Root w/ T Platinum ends
8 Roots
on Rouge
 
8 Roots
on 22BHL613
8 w/ Reddish
Gold Tones
Golden
Burgundy
6 w/ Pumpkin Spice
Highlights
2 w/ 15% Malibu
Highlights
 

4 w/ 15% Malibu
Highlights
Light Brown w/ Champagne Highlights
Ombre of Blush
& Butterscotch 
highlights
blending to Cinnamon
Light Strawberry
Blonde
8 w/ Red and
Blonde Tones
  
17/101 w/ 48
Highlights
24/14 w/ Light
Brown Crown
613, 22 Front 
w/ 27 Blend
27, 28, & 29
Blended
60, 101 & 102
Blended
 
Orange
Red
29, 33 & 26
Chunky
Warm Brown
(16HL10)
Chestnut
Red
Shale
(Silverstone Ombre)
 
 
---
Share this Product